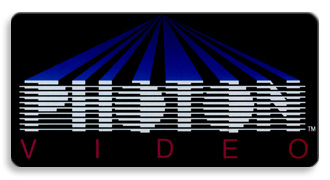 Photon Video Cel Animator Software for Commodore Amiga
Click on thumbnails for larger more detailed views.


Photon Video Cel Animator v1.0
Copyright 1988 MicroIllusions
ANIMATORS!
Turn your Amiga personal computer into a topflight animation system right in your own home/studio...AND enjoy the possibilities of taking your drawings all the way to full-color rendering and video tape reproduction; all with PHOTON VIDEO:CEL ANIMATOR and the PHOTON VIDEO selection of integrated art and animation production tools!

HOME ANIMATION HOBBYISTS!
Create a sequence of animation frames in any conceivable manner, i.e. using an Amiga live-action frame-grabber to save frames from a pre-recorded video tape and/or home video camera; paint and/or draw a series of frames using an Amiga paint program; create stop-motion puppet or paper cut-out animation using your home video camera and digitizing software; you name it! Play them back, test your timing, and synchronize your sound track and animation using CEL ANIMATOR!

PROFESSIONAL PENCIL TESTING
NOW, using your Amiga black and white video camera, and personal computer with CEL ANIMATOR, you can develop and pencil test your own animation in the privacy of your home/studio.

PHOTON VIDEO: CEL ANIMATOR will enable you to view your animation pencil tests with absolutely solid and static-free motion on your Amiga's monitor screen; you'll be able to select among various play back speeds per second, and specify individual on-screen delay periods for any and all frames.

Your scene will automatically "loop"; no video tape to rewind every time you want to watch your animation! Your series of drawings will repeat indefinitely until you choose to stop the process yourself, and they can be synchronized to your prerecorded, digitized sound track and played back together; so you can sit back and study your work!

You'll also be able to step through the frames one at a time, backwards and/or forwards, while frame numbers, drawing numbers and sound reading abbreviations are displayed with each frame for your reference. Pre-recorded digitized sound can also be heard as you step through the animation frame by frame.

BREAK AWAY FROM THE LIMITATIONS OF SEQUENTIAL MEDIA!
Shoot each drawing only ONCE; controlling the order of play back and repetition of individual drawings by listing the frame numbers in an order file used by CEL ANIMATOR to play back your scene. A "CYCLE" OR "HELD DRAWING" NEED BE SHOT ONLY ONCE; the computer will follow your exposure sheet for you!

SYNCHRONIZE SOUND AND PICTURE; THEN PLAY THEM BACK TOGETHER!
Digitize and save your audio track using any sound digitizer available for the Amiga; then load it into CEL ANIMATOR and step through it frame by frame, listening to each frame "real time" (not distorted by slow motion); decipher your sound track, and store phonemes and sound effects according to frame number. CEL ANIMATOR can then print out a professional animation "exposure sheet" which includes all this information; allowing you to create your animation in the professional manner, according to the frame by frame location of each portion of the sound.
Some features of Cel Animator:
Loads images in all 40 Amiga graphics formats
Special Pencil Test mode for maximum memory conservation
Openany IFF file
Save any IFF file
Open named series of IFF files
Open a Sound file
Generate and saveExposure sheets to disk
Print Exposure sheet
Save image series as an ANIM file
Clear all images
Set image playback order — duplication allowed
Set delay times on individual images
Set overall animation playback speed
Edit sound file

Show titles
Enable input from Hard disks
Link to Transport Controller
Select graphics format
Playback Animation
Playback in Slow Motion
Playback with sound
Reverse Playback
Display Current Frame
Draw on current frame
Single step frame forward
Single step frame reverse
Replace current frame
Drawing tools: pen select, line, box, filled box, circle, flood fill, color cycle, select palette, scroll x, scroll y.
Comes with Box, 136 page Manual, Quick Reference Card and
Original Install Disks. Tested in Excellent Working Condition!

see Options above.

Media is Guaranteed Against DOA!