DPS TBC-IV Time Base Corrector for Commodore Amiga 2000, 3000(T), 4000(T)
Click on thumbnails for larger more detailed views.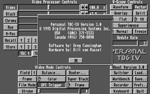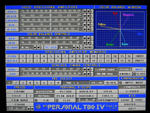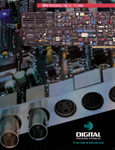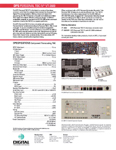 DPS Personal TBC-IV (VT-2600)
Copyright 1991-96 DPS Digital Processing Systems, Inc.
The DPS Personal TBC IV card is designed to work in any IBM PC® compatible or AMIGA® 2000/3000/4000 series computer or in a DPS ES-2000/2200 Series Expansion System. The TBC IV features both composite and S-Video (S-VHS or Hi8®) Inputs and outputs. The TBC IV interfaces virtually any VCR, laser disk player or camcorder to production switchers or computer video systems like the NewTek Video Toaster®. Special Features include Rock Solid Freeze (Both Field and Frame), GPI Freeze, Variable Strobe, Forced Monochrome and Advanced Sync, All video proc amp functions, system timing, scene memories and color balance can be adjusted with DPS Personal Series software. Serial control data is fed to the card via the rear panel mini DIN-9 connector or via an on board input header. The card obtains its power from the expansion slot but does not require any other bus signals.
Features
Composite & Y/C S-Video Inputs and Outputs
Occupies Single ISA Bus Slot
Component Digital 4:2:2 Processing
Compatible with RC-2000/2001/RC-4000 Remote
Film Strobe Effect
GPI Freeze Trigger
Adjustable Proc Amp & Color Balance Controls
Infinite Window Time Base Correction
Amiga/DOS/Windows Control Software
Comes with TBC-IV Card, Port Label Sticker and
copy of the Latest Amiga/PC/DOS Software Install Disks.
Tested in Excellent Working Condition and Guaranteed Against DOA!

Shipping Includes Insurance.
If you need any cables or BNC connectors, you can find some here:
RCA Cables and BNC Connectors